MVB, MS, DACVS-SA, DECVS, MRCVS, CCRT
Founding Veterinary Surgeon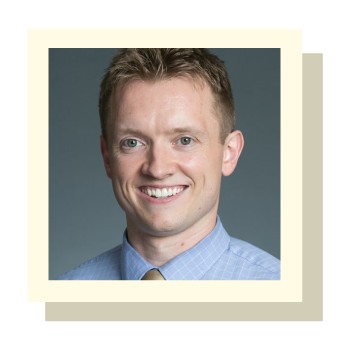 Dr. Seth Bleakley's surgical services include laparoscopy, thoracoscopy, arthroscopy, minimally invasive fracture repair, orthopedic surgery, soft tissue surgery, oncological surgery and spinal surgery.
Dr. Bleakley is originally from Northern Ireland where he earned his veterinary degree from University College Dublin. Dr. Bleakley completed an internship in medicine and surgery at VCA Veterinary Referral Associates in Maryland. He also achieved a Masters Degree in Veterinary Clinical Sciences at Colorado State University where he completed a four-year Small Animal Surgical Residency, with a focus on minimally invasive surgery.
READ MORE +
Dr. Bleakley is a Diplomat of the American College of Veterinary Surgeons – Small Animal, and a Diplomat of the European College of Veterinary Surgeons. He is also certified in canine rehabilitation with the Canine Rehabilitation Institute. Dr. Bleakley worked as an attending surgeon at VCA Sacramento Veterinary Referral Center from 2016-2019.
Dr. Bleakley specializes in minimally invasive surgery, combining advanced surgical training with state-of-the-art technology to minimize the impact of surgery on his patients. His published research has been on thoracoscopic lung lobectomy, thoracotomy, and treating cranial cruciate ligament disease with either tibial plateau leveling osteotomy or tibial tuberosity advancement. He speaks at national conferences and has been involved with the Veterinary Endoscopy Society, Veterinary Orthopedic Society and the American College of Veterinary Surgeons.
In his spare time Dr. Bleakley enjoys an active lifestyle with his wife and five children.

SHOW LESS
Thoracoscopic Lung Lobectomy for Primary Lung Tumors in 13 Dogs
Median sternotomy versus intercostal thoracotomy for lung lobectomy: A comparison of short-term outcome in 134 dogs.
The effect of polydioxanone hemicerclage suture on the occurrence of fracture during tibial tuberosity advancement with an elongated bi-directional hinged osteotomy.
Bloomberg Memorial Resident Research Award
Biomechanical comparison of tibial plateau leveling osteotomy performed with a novel titanium alloy locking plate construct versus an established stainless-steel locking plate construct.
Dec 2015
Veterinary Orthopedic Society
American Veterinary Medical Association
Nov 2019 – Present
European College of Veterinary Surgeons – Diplomate
Jul 2018 – Present
Veterinary Orthopedic Society
Nov 2015 – Present
Veterinary Endoscopy Society
Apr 2015 – Present
American College of Veterinary Surgeons
Jul 2015 – Present
Royal College of Veterinary Surgeons
Mar 2012 – Present
Veterinary Surgery Specialists