Stomach Bloat in Dogs and Cats Bloat in dogs and cats is a serious condition that must be treated with urgency.
Bloat is also known as gastric dilatation (GD) or gastric dilatation and volvulus (GDV), this occurs when an animal's stomach fills with fluid, gas, or food, causing it to expand or twist. When the stomach puts pressure on other organs in the body, it can cause other dangerous complications if it is not properly treated by an experienced veterinary surgeon.
If this is an emergency, please notify your primary care veterinarian immediately or reach out to us if you have any questions.
Abdominal Surgery for Dogs and Cats
Abdominal procedures are the most common reason dogs and cats undergo surgery because there are many vital organs in the abdominal cavity. Therefore, there are many different conditions and illnesses that are cause for a veterinary surgeon to step in. Abdominal surgery in dogs range from elective, such as ovariectomy/ovariohysterectomy (spay), to emergency situations, such as gastrointestinal foreign body obstruction, gastric dilatation volvulus (twisted or bloated stomach) and internal bleeding.
READ MORE +
At CARE Surgery Center, the highest standard of care for your pet is our goal. Many abdominal surgeries can be performed via a laparoscopic approach (also known as keyhole surgery). This minimally invasive approach is always chosen with safety and efficacy in mind. This minimizes the impact of surgery on your dog or cat. We have an experienced veterinary team, the latest technology, and the clinical expertise to serve all abdominal surgical needs of your pet.
SHOW LESS
Benefits of Minimally Invasive Surgery Techniques
As many indications for abdominal surgery can be life threatening, abdominal surgery can often save a pet's life. Our experienced team will ensure your beloved pet receives the highest standard of care as quickly as possible. As mentioned, many elective abdominal procedures can be performed laparoscopically.
Conditions that May Require Abdominal Surgery for Dogs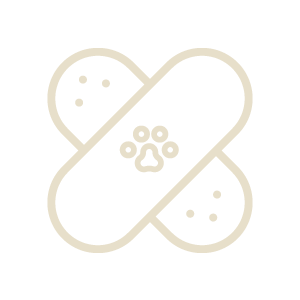 Painful tears in the abdominal walls, also known as hernias, can happen to dogs just as they do in humans. A hernia is a tear in the wall of a muscle, commonly in the abdomen between the rib cage and groin, that allows internal organs or fatty tissue to push through.
READ MORE +
Dogs can be born with hernias but they can also be caused by physical trauma. Common signs your dog has as a hernia include swollen stomach, excessive drooling, vomiting, shortness of breath, loss of appetite, leg numbness, and anxious behavior.
SHOW LESS
Board-Certified Veterinary Surgeon
Dr. Bleakley specializes in minimally invasive surgery techniques, combining advanced veterinary surgical training with state-of-the-art technology to minimize the impact of surgery for your dog or cat.