TPLO Surgery: ACL Surgery for Dogs and Cats Cruciate ligament rupture or disease is a common orthopedic condition in dogs and cats and a frequent cause of hindlimb lameness.
While an anterior cruciate ligament (ACL) rupture in humans is a common sports-related injury, dogs more commonly suffer from cranial cruciate ligament (CCL) injuries because of a degenerative process.  This results in the CCL weakening over time and causing it to tear gradually and cause osteoarthritis.
READ MORE +
Instability from a cruciate ligament rupture can lead to a meniscal injury, which exacerbates lameness and accelerates degenerative joint disease in dogs and cats. Just like with humans, when the ACL (or CCL in dogs) is injured it can be a full or partial tear.
SHOW LESS
How can I prevent osteoarthritis in my dog or cat?
The mainstay of treating cruciate ligament disease in dogs and cats is osteoarthritis management through maintaining a lean body weight, regular exercise, joint supplements and controlling pain. However, surgical stabilization of the stifle (or knee joint) is often recommended to maximize return to function and slow osteoarthritis.
There are a number of surgeries designed for treating CCL conditions in dogs and cats, with each one being dependent on your pet and the type of injury.
READ MORE +
Tibial plateau leveling osteotomy (TPLO) is one of the most commonly performed surgery to repair cruciate ligament injuries due to consistent outcomes and rapid return to function associated with the procedure. At CARE Surgery Center, TPLO surgery is performed with titanium alloy advanced locking plate system (ALPS – Kyon) implants which better preserve blood supply and lower infection rate.
SHOW LESS
If you're concerned about osteoarthritis in your pet or have questions about TPLO surgery, contact our highly skilled team of veterinary doctors and technicians.

What are the signs my cat or dog has a cruciate ligament injury?
Dogs and cats are good at hiding orthopedic problems like a ruptured cruciate ligament or torn ACL, and the fact that they can't tell us what's wrong presents a challenge. However, there are many signs and symptoms that are easily recognizable and help indicate when it's time to take your animal in for treatment.
Orthopedic Injuries We Treat
Recovery from TPLO or orthopedic surgery happens in stages. Skin sutures are removed around two weeks after surgery, during which time a collar to prevent self-trauma is indicated. Bone healing is typically visible on radiographs (x-rays) six to eight weeks after surgery.
READ MORE +
During this time period, activity is restricted to short leash walks and light physical therapy until bone healing is demonstrated radiographically. The next phase of rehabilitation focuses on muscle regrowth and return to full activity. Should you ever have any questions regarding aftercare, don't hesitate to contact us.
SHOW LESS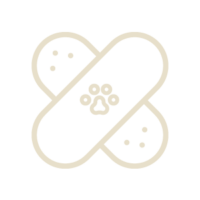 Board-Certified Veterinary Surgeon
Dr. Bleakley specializes in minimally invasive surgery techniques, combining advanced veterinary surgical training with state-of-the-art technology to minimize the impact of TPLO and other surgeries for your dog or cat.