Treatment Options for a Herniated Disc in Dogs When a dog suffers from a herniated disc it can cause immense pain and even paralysis.
Spine surgery is a procedure that aims to change spinal anatomy or add stability with the purpose of improved function and pain relief for your pet. Spine surgery is commonly indicated in certain breeds of dog that have degenerative disc disease.
Minding the gold standard
While we have advanced spinal imaging (CT myelogram) and experience performing spinal surgeries here at CARE Surgery Center, the gold standard of care involves magnetic resonance imaging (MRI scan) and a consultation with a vet neurologist. Spine surgery services at CARE Surgery Center are limited to emergencies and cases with adequate imaging.
Please contact us prior to scheduling a visit to ensure we are equipped to provide the highest standard of care for your pet.
What are the signs that my dog has a spine injury or herniated disc?
Because a herniated disc in a dog can put pressure on the spinal cord, this may cause nerve damage and even bleeding into the spine. You can imagine the level of pain a human would feel in that situation and it's even worse for a dog who can't let you know how they feel. The following are some symptoms to look for if you believe your dog may have a spine injury.
Dog Spinal Injuries Treated With Surgery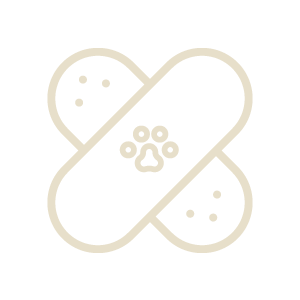 What causes a slipped disc or herniated disc in dogs?
SEE ANSWER +
There are two common ways for a dog to experience a slipped disc or herniated disc. Rupture of a healthy disc can be caused by trauma like being hit by a car or falling from height. Intervertebral disc disease in dogs is the cause of aging, wear and tear or abnormal weight bearing on the spine.
HIDE ANSWER
Benefits of Seeking Treatment for Dog with a Spine Injury
SEE ANSWER +
For many dogs spinal surgery can be the difference between walking and never walking again. Some spinal conditions can be life-threatening but the benefits of seeking treatment for your dog with a spinal condition include:
Return to function from a weak or paralysed condition
Pain relief
Tumor removal
HIDE ANSWER
Board-Certified Veterinary Surgeon
Dr. Bleakley specializes in minimally invasive surgery techniques, combining advanced veterinary surgical training with state-of-the-art technology to minimize the impact of surgery for your dog or cat.