Veterinary Surgery Resources
CARE Surgery Center offers referral services for the following:
A patient is considered a referral if he/she is not our current client and comes to CARE Surgery Center by referral from their primary veterinary clinic. After the procedure or treatment is complete, a written report will be sent to the referring veterinarian regarding all findings, diagnosis, treatment, prognosis, aftercare and pathology.
CARE Surgery Center will not perform a procedure that is not authorized by the referral veterinarian (other than life-saving emergency procedures such as CPR). In addition, our staff will instruct the client upon discharge to return to the referring veterinarian for follow-up and all other services required.
Please note – there may be times when it will be necessary for the patient to return to our hospital for future evaluation or additional treatment for the initial referral situation. This will only be done when it is deemed in the best interest of the patient or specifically requested by the referring veterinarian.
If you are a veterinarian who wishes to refer a patient, please use the link to our electronic referral form below or download the editable form.
Alternatively, contact the hospital at 623-328-9007.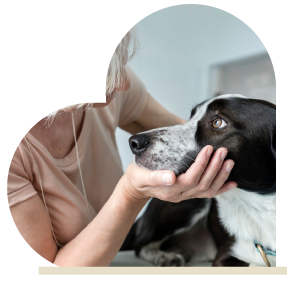 Nutrition & Pet Food Recalls
Pet Insurance & Financing
Pet Loss/ Grief Counseling
Whether you use your healthcare credit card to pay for deductibles or for treatments and procedures not covered by insurance, CareCredit helps make the health, wellness, and procedures you want possible today.
Apply, get prequalified, and make a payment today!