Doctor of Veterinary Medicine/Founder
Practice Manager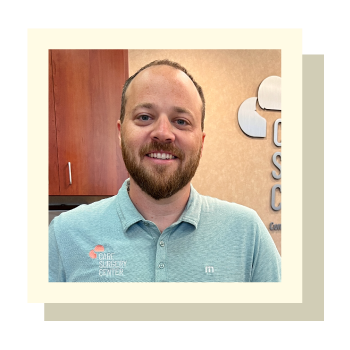 Dr. Brandon Prince was born in Idaho and raised on a small family farm in Alberta, Canada. As a third-generation veterinarian, he often spent his childhood days joining his father on calls to local farms. After receiving his undergraduate degree in Nutritional Science in 2010, Dr. Prince moved to the island of St. Kitts, where he attended veterinary school at Ross University. For his final year of education, he attended Colorado State University and received his Doctorate in Veterinary Medicine in 2014. Most recently he received his Masters of Business Administration with an emphasis in Leadership from Arizona State University in 2022.
Dr. Prince practiced in California for several years after vet school before making the move to practice ownership with his family in Arizona. He has built and developed several veterinary hospitals including general practice, emergency, and specialty. His diverse life experiences, from nursing baby calves to tracking Leatherback sea turtle nesting behaviors, have helped him understand the strength of the human-animal bond. With Dr. Bleakley, he founded Care in 2020 with the vision of designing a cutting-edge surgery practice focused wholly on the best interests of patients.
Dr. Prince and his family, which now includes two active boys, twin girls, and several red foot tortoises from St. Kitts, are happy to be part of the Arizona community. They enjoy hiking, swimming, fly-fishing, skiing, and just about anything else you can do outside in the sunshine.
Veterinary Surgery Specialists
Companion Animal Referral
6677 W. Thunderbird Rd. L188
Glendale, AZ 85306
9035 W. Capitol Dr. Ste J101
Brookfield WI, 53045